Emergency Home Repair Service in Davidson County, TN
Blaylocks All Task
Your 24h Emergency Home Repair Specialists
Don't hesitate — We are here to help 24/7
If you live in Davidson County TN, and require any critical emergency home repairs simply call Blaylocks All Task right away, and we will be there to help you.
When you are having an emergency situation with your home, you'll want to find a fast and dependable company that is ready to help you 24/7. And this is why using Blaylocks All Task is a very good idea. With the team at Blaylocks All Task, you'll get first-rate results while receiving the best value for your money — Guaranteed!
Emergency Services We Provide
Emergency Door or Window Repair Service
Emergency Drain Service
Emergency Flood Damage Restoration
Emergency Furnace Repair Service
Emergency Garage Door Service
Emergency Heating Repair Service
Emergency Lock Service
Emergency Water Heater Service
Or almost any other emergency related home repair service you need!
All of our Emergency Repair Services are comprehensive and to the point. We have some of the best professionals working around the clock to help you regardless of what happens. And since we know that you may need us during the night, our services are available 24/7, and the results will be first-rate at all times.
We always focus on making the necessary repairs efficiently and with as little noise as possible. In the end, it's important to protect and respect your privacy. And yes, all Emergency Services are done as quickly as possible, so that you can relax and not stress over it any longer.
Emergency Home Repair Estimate
(FREE, No-Obligation)
If you need to solve any type of emergency, whether it be a heating problem, clogged drain, garage door issue, or any other issue, our team will be there to help! Our process is fast, reliable, and very comprehensive. So, you can rely on us to offer you the help you need.
— When Disaster Strikes, We'll Be There For You!
EMERGENCY?
CALL (615) 631-2448 NOW!
An Emergency Specialist will
promptly respond to your needs!
TESTIMONIAL
Awesome service. We called late in the day and he arrived quickly without charging any emergency fee like other plumbers do when working past 5. Highly recommend!
TESTIMONIAL
Blaylocks All Task is a reliable, trustworthy and excellent handyman service provider. He provides a vast array of services for reasonable price. He is superb, friendly, professional and he is serious about his work and does not compromise on quality of work.
---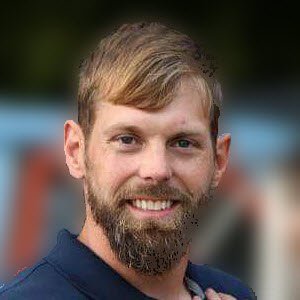 "Great service is my mission. That means that I always show up on time with a smile on my face. I'll always leave your home cleaner than when I arrived. And I'll keep you informed throughout the project so you always know what to expect next."
— Wade Blaylock
---