Ceiling Fan Installers in Bellevue, TN
Blaylocks All Task
The Ceiling Fan Installation Professionals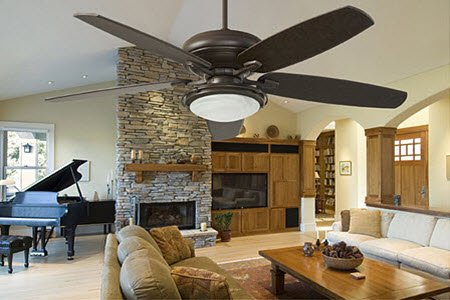 Stay Cool With A Stylish Ceiling Fan
For any interior space, a ceiling fan is the perfect (and cost-effective) way to add a functional yet stylish touch. Whether you're looking for a traditional or contemporary style fan, there are an array of different models that will work efficiently to keep your home stylishly cool. Ceiling fans circulate air throughout the room while helping to reduce your energy bills. They can also complement your existing decor in a seamless way.
Various Ceiling Fan Options:
Standard Ceiling Fans
Standard ceiling fans are the type you find in the majority of homes. Typically, these fans feature five blades and a built-in light fixture. They are versatile and come in a variety of styles and finishes that can easily match almost any decor.
Low Profile Ceiling Fans
Also known as "hugger fans" or "flush mount ceiling fans". This type of ceiling fan should be used if your home has ceilings that are less than eight feet tall. Instead of using a downrod, the fan is installed directly onto the mounting bracket, which keeps it at the required seven feet above the floor.
Energy Star Ceiling Fans
Energy Star-rated fans can save you a lot of money. They typically use about 20 percent less energy, and if you opt for one with integrated LED lights, you can expect it to save about 50 percent more energy than a standard fan.
Remote-Controlled Ceiling Fans
Whether you have a standard ceiling fan, a damp outdoor fan or some other type of fan, many of them are available with remote controls. A perfect choice for people who aren't tall enough to reach a traditional ceiling fan's pull cords, remote-controlled fans allow you to adjust the speed and direction of the blades. This option is also great for rooms that have high ceilings.
Damp Ceiling Fans
If you are looking for an outdoor fan and you live in a humid location or an area that frequently rains, then a damp fan might work best for you. These fans are made with motors that resist damages due to moisture and humidity and have all-weather blades that are resistant to warping. Popular locations for damp fans are covered porches, covered patios and sunrooms.
Blaylocks All Task will help you select the perfect model for your home.
Ceiling Fan Installation Estimate
(FREE, No-Obligation)
— Ceiling Fans, what a cool way to save money!
Give us a call today!
for an in-depth consultation
&
FREE, No-Obligation Estimate
TESTIMONIAL
Blaylocks All Task is a reliable, trustworthy and excellent handyman service provider. He provides a vast array of services for reasonable price. He is superb, friendly, professional and he is serious about his work and does not compromise on quality of work.
---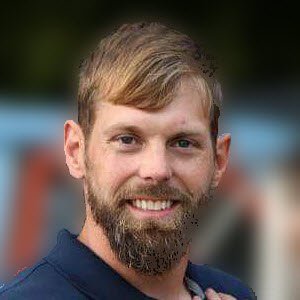 "Great service is my mission. That means that I always show up on time with a smile on my face. I'll always leave your home cleaner than when I arrived. And I'll keep you informed throughout the project so you always know what to expect next."
— Wade Blaylock
---