Pet Door Installers in Bordeaux, TN
Blaylocks All Task
The Pet Door Installation Professionals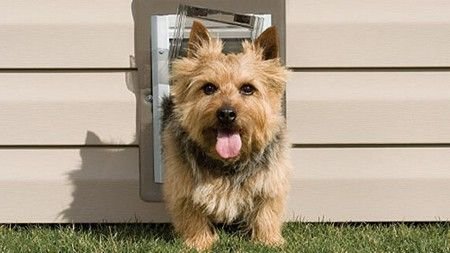 Give Your Pet the Gift of Independence
Simplify your life with an all-weather pet door designed for maximum energy efficiency and durability in the harshest weather.
Give your furry friend access to shelter day and night whether they face blazing heat, pounding rain, or freezing cold. Keep them safe and happy without any fuss or scratching at the door.
The Benefits of Pet Doors:
Convenience
You'll no longer have to play doorman for your pet every time he needs to go out. The up, down, back and forth routine of letting your pet in and out all day interrupts more of your time than you probably realize.
Comfort for Your Pet
Pets that are home alone all day while you're at work, have to "hold it" for a long time, which can be very uncomfortable at the very least.
Fewer Accidents
Puppies and older dogs, in particular, have a much harder time controlling their bladders for extended periods. Free access to the outdoors may eliminate the mess and odors of accidents in your home.
Better Exercise
Most pets don't get nearly the amount of exercise they need. Access to the outdoors where they can run and play helps keep pets active, trim, and healthy.
Save Your Doors
Scratch marks from a pet wanting to go out or come in can ruin the appearance of your doors.
Healthy Mental Stimulation
The sights, sounds, and smells of the outdoors provide excellent mental stimulation to keep pets acting younger and more alert.
Reduces Boredom Related Behavior
Bored or stressed pets often display behavior problems like chewing on furniture, tearing up pillows, or getting into food or other forbidden places.
We suggest that you purchase the pet door of your choice that works best for your situation, breed, and expectations.
Pet Door Installation Estimate
(FREE, No-Obligation)
Blaylocks All Task is committed to providing quality pet door installation. We proudly guarantee our workmanship and fully abide by the standards of the industry.
— Unleash a New World of Freedom for Your Pet!
Give us a call today!
for an in-depth consultation
&
FREE, No-Obligation Estimate
TESTIMONIAL
Blaylocks All Task is a reliable, trustworthy and excellent handyman service provider. He provides a vast array of services for reasonable price. He is superb, friendly, professional and he is serious about his work and does not compromise on quality of work.
---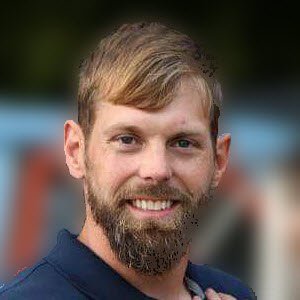 "Great service is my mission. That means that I always show up on time with a smile on my face. I'll always leave your home cleaner than when I arrived. And I'll keep you informed throughout the project so you always know what to expect next."
— Wade Blaylock
---