Crawl Space Barrier Installers in Green Hills, TN
Blaylocks All Task
"Your Crawl Space Solution Provider"
Is Your Home Operating Optimally?
Crawl spaces are located underneath your home and are usually where most of the plumbing of your home is situated. When left alone for too long, crawl spaces can become a bad breeding ground for mold coupled with a high tendency of getting flooded.
A crawl space barrier prevents moisture from penetrating through the walls, ceiling and floor of your home. It serves as a protective layer between your home and the dirt crawl space beneath it. Installing a crawl space barrier will also lower your heating bills while making sure your home feels comfortable.
Benefits of a Crawl Space Barrier:
Energy Efficiency
Installing a crawl space barrier can effectively seal the area, which greatly reduces the amount of moisture that can develop from the crawl space. This allows you to use your HVAC less frequently thus reducing your energy bills.
Preserve Pipes
The presence of moisture can threaten the integrity of the plumbing system in your crawl space with rot and corrosion or even breakage and bursting. Installing crawl space barriers will help preserve the life of your pipes by keeping them dry and in good working condition.
Reduces Wiring and Electrical Hazards
Moisture from crawl spaces can lead to electrical shorts, rusted wires, and even a fire. Making sure that electrical components are free from moisture can be made possible by installing a crawl space barrier.
Limits Dampness and Odor
Moisture and humidity can seep into the walls and up through the floors of crawl spaces. This could result in your home being damp and you may encounter a rotting odor. Crawl space barriers help lessen the chance of such problems occurring.
Installing a crawl space barrier is an effective way of providing the crawl space with a moisture protection layer to shield the structure from the negative effects of moisture such as mold, floor warps, odors, increased electricity costs, insects, and dust mites.
Crawl Space Barrier Installation Estimate
(FREE, No-Obligation)
Blaylocks All Task provides Free Estimates on crawl space barrier installation at an affordable cost. We have in-depth experience in providing quality installation and maintenance of crawl space barriers, giving you a dry, safe environment for your family.
— Get Your Home Operating Optimally!
Give us a call today!
for an in-depth consultation
&
FREE, No-Obligation Estimate
TESTIMONIAL
Blaylocks All Task is a reliable, trustworthy and excellent handyman service provider. He provides a vast array of services for reasonable price. He is superb, friendly, professional and he is serious about his work and does not compromise on quality of work.
---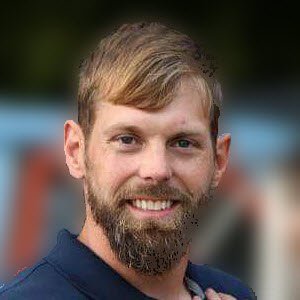 "Great service is my mission. That means that I always show up on time with a smile on my face. I'll always leave your home cleaner than when I arrived. And I'll keep you informed throughout the project so you always know what to expect next."
— Wade Blaylock
---