Window Cleaning Service in West Meade, TN
Blaylocks All Task
Spotless Window Cleaning Pros
Get Superior Quality Window Cleaning Services From The Experts
Homeowners like yourself no longer have to worry about the often difficult, time-consuming and even dangerous task of cleaning your windows yourself. You can get quality service from the masters of window cleaning here at Blaylocks All Task.
We offer our clients a variety of all-inclusive window cleaning services that will leave your window looking spick and span for a very long time, and at very affordable prices too.
Our range of window cleaning services include:
Extra Detail:
We make use of the most efficient tools designed to help remove even the most stubborn debris around your windows
Hard Water Stain Removal:
We help clean up lime scale, mineral deposits, mineral build-up, hard water deposits, etc. from your windows
Heavily Soiled Window Tracks:
Dirty window tracks can mess up even the sunniest views. We will perform a thorough cleaning of your window tracks leaving no room for dust, insect corpses, mildew or even mold
Mini Blind Cleaning:
We clean the vanes of the blind, the ladders, wands, and also lubricate all the mechanisms in the head rail making your blinds look and operate as good as new
Solar Panels:
We also perform the removal of dust, leaves, and bird droppings from your solar panels, thus maximizing their efficiency and prolonging their lifespan
At Blaylocks All Task, we know how busy you are and understand how valuable your time is to you, that is why we are offering to do the scrubbing and cleaning for you. Our technicians are highly trained to do a thorough cleaning of your windows.
We take the time to cover all areas of your window – even the most difficult to reach parts, and ensure that you get the best quality service that lasts and gives value. We will not leave your home or office until you are 100% satisfied!
— The clean you expect, the service you deserve!
Window Cleaning Estimate
(FREE, No-Obligation)
Give us a call today!
for an in-depth consultation
&
FREE, No-Obligation Estimate
TESTIMONIAL
Blaylocks All Task is a reliable, trustworthy and excellent handyman service provider. He provides a vast array of services for reasonable price. He is superb, friendly, professional and he is serious about his work and does not compromise on quality of work.
---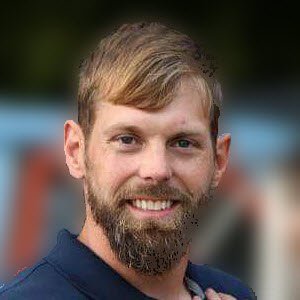 "Great service is my mission. That means that I always show up on time with a smile on my face. I'll always leave your home cleaner than when I arrived. And I'll keep you informed throughout the project so you always know what to expect next."
— Wade Blaylock
---