Dryer Vent Cleaning Service in La Vergne, TN
Blaylocks All Task
The Dryer Vent Cleaning Professionals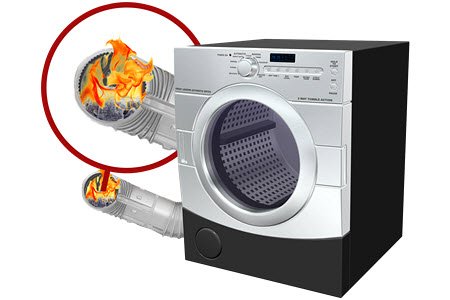 Who needs dryer vent cleaning?
Very few people consider the value of keeping clean dryer vents when it comes to the overall health of their homes. In fact, there are thousands of residential fires each year caused by dryers that have not been properly maintained. While dryer vent cleaning may seem like a trival maintenance step, it is actually of the utmost importance.
Cleaning your dryer vent is a home maintenance task that you really should be doing to protect your home and family. Here are some benefits you can gain by regularly cleaning your dryer vent.
Benefits of Dryer Vent Cleaning
Reduce the Risk of Lint Fire
Lint is a leading cause of combustion and accounts for 28% of all residential dryer fires, according to the National Fire Incident Reporting System. Failure to clean the dryer vent is a contributing cause in many dryer fires.
Use Less Energy while Drying Clothes Faster
Lint buildup in your dryer vent means your dryer will take longer to dry your clothes. And that means, you'll have to run your dryer more, which leads to higher utility bills. By cleaning your dryer vent, your dryer will run more efficiently and save you money.
Extend the Lifespan of Your Dryer
A blocked dryer vent can cause your dryer to work harder, which means it can wear down faster, requiring costly maintenance repairs. Also lint buildup can cause your dryer to overheat, damaging sensitive sensors. Properly maintained dryer vents enable your dryer to work more efficiently, extending the life of your dryer.
Extends the Life of Your Clothes
When your dryer vent is blocked; your dryer can overheat, damaging the fibers in your clothes. Additionally, you'll have to run your dryer longer, which can cause the clothing fibers to wear out faster.
Dryer vent cleaning gets rid of the lint that manages to get past the lint screen in your dryer. If not removed, this lint can build up over time and clog your dryer vent. When the lint gets stuck in the dryer vent, this becomes a very serious safety issue.
Dryer Vеnt Clеаnіng Estimate
(FREE, No-Obligation)
You may be thinking that dryer vent cleaning services are an expense that you can do without. In these tough economic times when everyone is tightening their belt, "do-it-yourself" has become the watchword for many homeowners.
Hiring a professional dryer vent cleaning service like ours is a good idea if you do not know how to do this yourself. We know how to get into the vent and duct system and make sure everything is properly cleaned. The cost will depend on the type of dryer and length of vent pipe attached to it.
— It takes just one call and we'll get it done!
Give us a call today!
for an in-depth consultation
&
FREE, No-Obligation Estimate
TESTIMONIAL
Blaylocks All Task is a reliable, trustworthy and excellent handyman service provider. He provides a vast array of services for reasonable price. He is superb, friendly, professional and he is serious about his work and does not compromise on quality of work.
---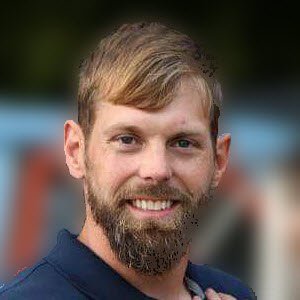 "Great service is my mission. That means that I always show up on time with a smile on my face. I'll always leave your home cleaner than when I arrived. And I'll keep you informed throughout the project so you always know what to expect next."
— Wade Blaylock
---